Hi, Elaine and Jennie here
Hookok is our store and also a platform where we share our passion for crochet. We are based in China and want to offer 100% handmade high-quality crochet flower bouquets, car accessories, cozy hats, crochet dolls, and other home decorations and gifts.
We are good friends and share the same passion for handmade. We have a large group of crocheters that can present beautiful crochet gifts.
Elaine is a foodie who loves handmade too. She believes that Love and passion can be delivered through handmade items. She hopes to give our customers really love and a warm touch feeling.
Jennie loves all things beautiful and colorful. She is a designer who is passionate about matching and colors.
Meet our amazing team.
We're a talented group of crocheter, pattern designers and video editor.
Elaine
funder
Elaine loves everything in beauty. She is also the photography of lovely flowers and bouquets, as well as patterns.
Jennie
Co-funder
Jennie hands over everything about product, storage and shipping.
Elle
Pattern designer
Elle design every pattern on the blog and shoot step by step video tutorial.
Emma
Editor
Emma writes us detailed step by step patterns, handling the youtube videos.
Mandy
Editor
Mandy writes detailed step by step patterns, videos on youtube.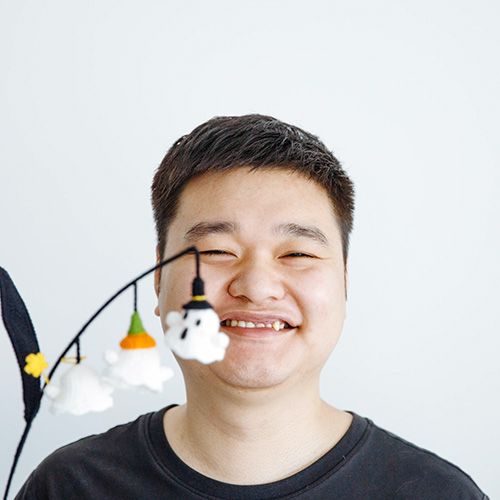 Kim
video Specialist
Kim edits every videos of the tutorials and products.
CONTACT us
Leave us a message if we can help in any way!
About our services
Have questions before purchasing?